I always get this question, how do I create a custom questions for attendees on eventbrite? Last week, A close friend hosted his event on eventbrite but sadly he wasn't receiving the phone numbers of the attendees and he had no idea of how to fix that.
This Post addresses the hasstle most event organisers face while setting up their event on Eventbrite.
CREDIT EVENTBRITE.COM
You can collect any information you need (like meal preferences or T-shirt sizes) by creating custom questions for attendees to answer when they register. From your event's Manage page, go to Order Options and select "Order Form." All you have to do is select "Add custom question" to get started.
PRO TIP: Do you have a specific number of t-shirt sizes available and want to limit how many can be selected? Learn more about limiting the number of times a custom question option can be selected!
NOTE: Collecting custom information is available with the Eventbrite Professional and Eventbrite Premium packages. If you're using Eventbrite Essentials, learn how to change your package.
1. 

Go to your Manage page.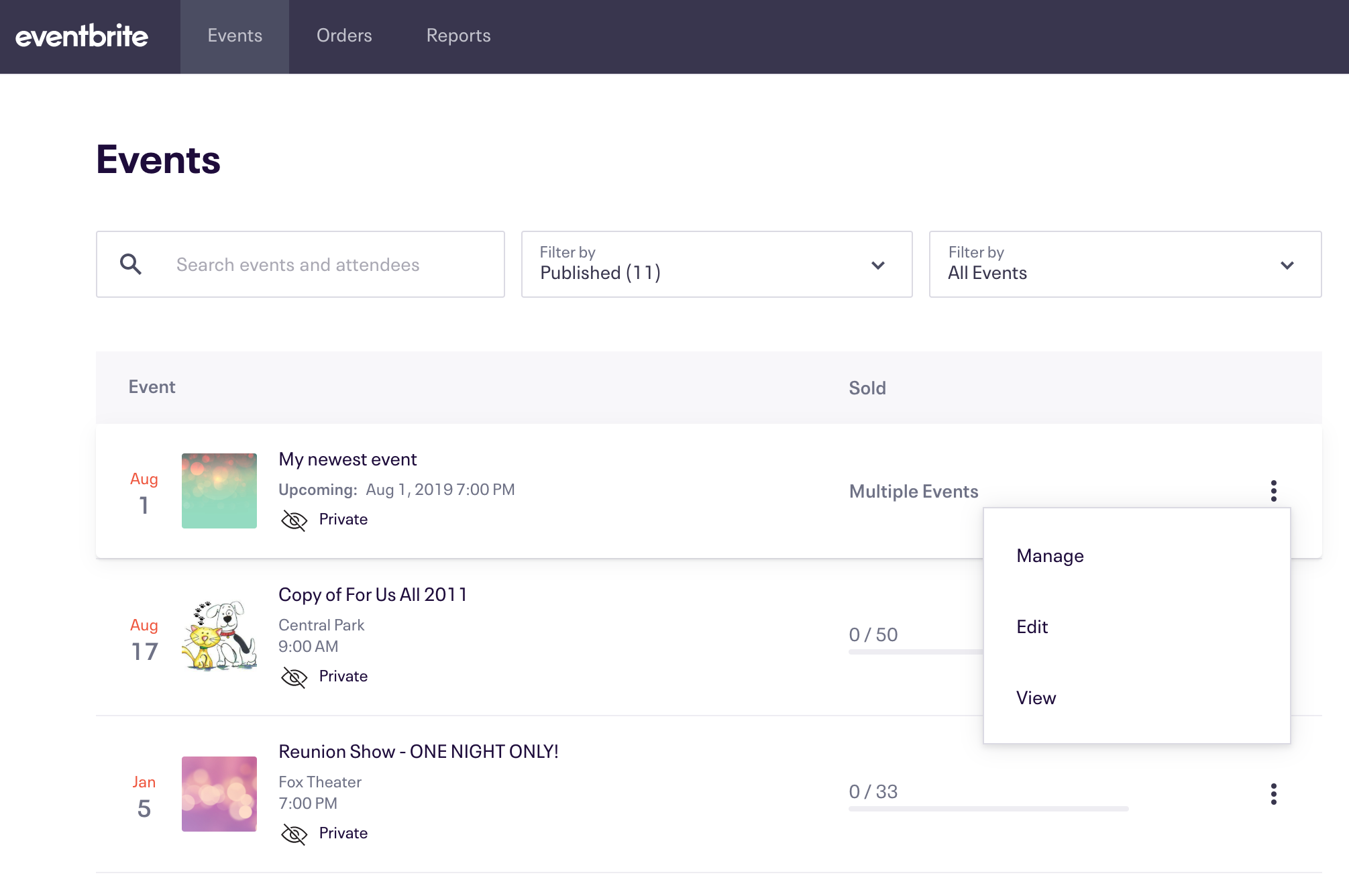 After you log in and create an event, find your event on the Manage Events page, then select Manage.
2. 

Go to "Order Form" (under Order Options).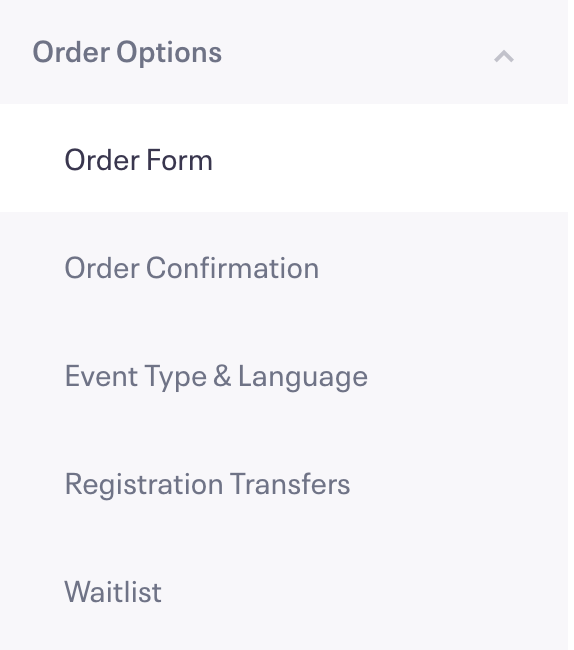 3. 

Collect information for the buyer only or for each attendee.

By default, "Collect information from" is set to "Buyer Only". Choose one of the following:

• Buyer Only: With this option, you'll collect information from just the person purchasing tickets.

• Each Attendee: Choose this option to collect information from each person attending the event.

TIP: You can also collect additional information (like addresses, work information, and more) when you collect information from the "Buyer Only" or "Each Attendee."
4. 

Select the "Customize Checkout questions" toggle. Then click "Add custom question".

TIP: You can also activate group registration from your event's "Order Form" and allow attendees to register as a group or team (great for endurance events!)
5. 

Enter your question.

Click or tap in the field under "Question prompt" to enter your custom question.
6. 

Choose a question type.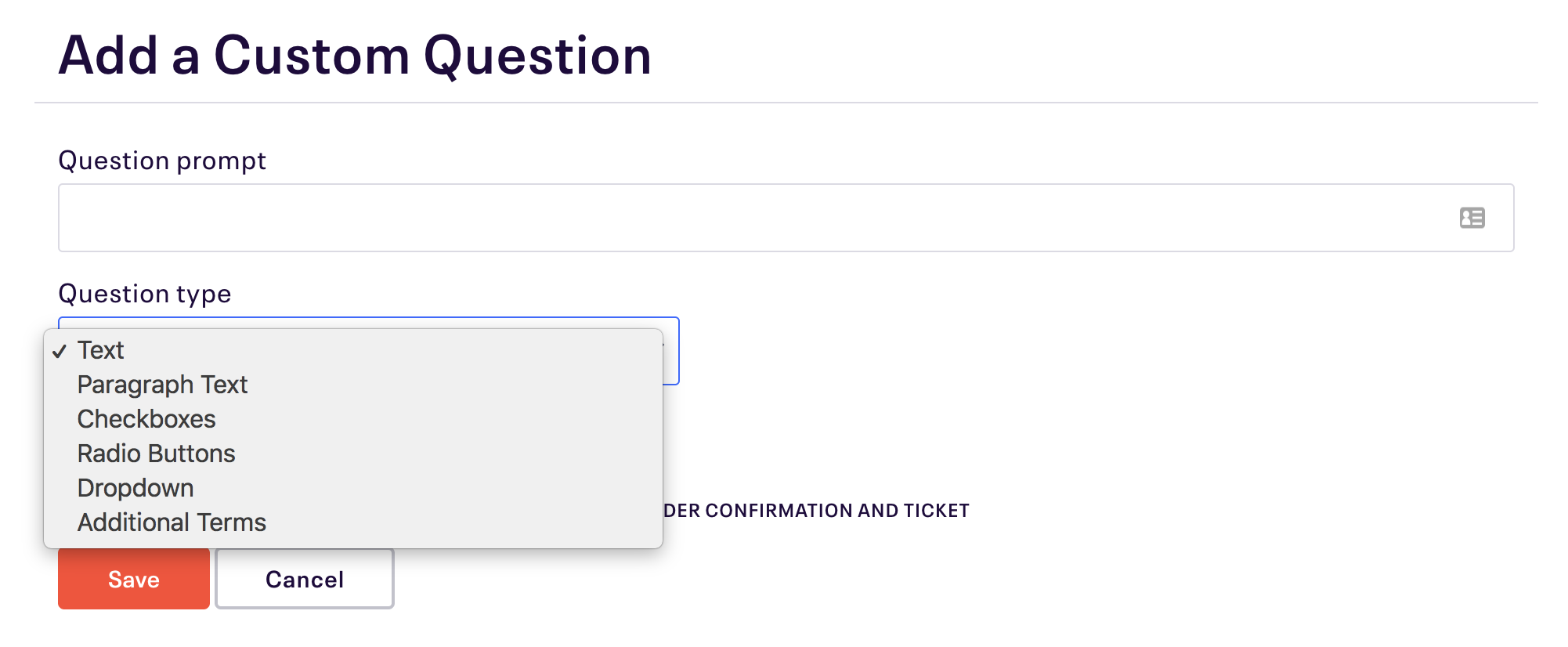 The "Checkboxes" option is chosen by default, but you can access the drop-down menu under "Question type" to choose a different answer format:
• Text – use a text field to collect short, free-form answers to questions like "What speaker would you like to see at a future event?"
• Paragraph Text – use a paragraph text field to collect longer free-form answers to questions like "What do you hope to learn?"
• Multiple choice – select one (radio buttons or dropdown): Use one of our multiple choice options to collect answers that you created, like "What T-shirt size would you like to select?"
• Multiple choice – select multiple (checkboxes): Use checkboxes to collect multiple answers that you created to questions like "What dietary restrictions do you have?"
• Additional Terms – use to collect agreement to the terms and conditions for your event.
EXAMPLE: Brian's event is 21 and over, and he needs all attendees to present a valid photo ID at the entrance. He's going to select the "Additional Terms" question type so that people can acknowledge and confirm that they're over 21 before completing their registration.
NOTE: If your event schedule has multiple dates and times, choice limits can't be set for custom questions options.
7. 

Optional: Add conditional sub-questions.
For multiple-choice options, tick the box labeled "Add conditional sub-questions" to add a question dependent on the attendee's selection.
EXAMPLE: Jenny's event offers vegetarian and vegan meal selections. She has 3 different vegan options, so she creates a sub-question to show the options if the attendee chooses "Vegan".
NOTE: Conditional sub-questions can only be asked of the original custom question (parent) and not another sub-question.
8. 

Optional: Display the question for specific ticket types or on the order confirmation.
Under Optional settings, you can choose to show this question for specific ticket types or show the attendee the answer to this question on their order confirmation and PDF ticket.
NOTE: If you disabled paper tickets for your event, you can still show the attendee their answers to your custom question on their order confirmation page and email.
9. 

Save your changes.

Select "Save" to save your custom question. You'll be taken back to the "Order Form," where you can choose whether you want this question to be "Included" or "Required."
TIP: You can edit the question at any time by selecting the setting icon, or delete it by selecting the trash can icon.
PRO TIP: You can create more custom questions by selecting "Add another question". Just remember — the fewer questions you ask someone to answer, the more likely they are to buy a ticket!
NOTE: The time limit to complete a registration is 8 minutes by default, so if you're asking a lot of questions on your order form, you may want to increase the registration time limit.
10. 

Check out your customized order form.

The custom question you created will appear on the order form as attendees are registering. If the question is required, a red asterisk will show up.

TIP: To view the answers to your custom questions, you'll want to run an Attendee Summary report, which you can easily export to Excel.

PRO TIP: You can also view Analytics to see a visual representation of your attendee information.

NOTE: If you're using our Eventbrite Organizer mobile app to sell tickets at your event, you can collect this information from attendees by tapping the switch on the "Account Settings" tab.

 CREDITS : EVENTBRITE.COM